PHOTONIKA has landed in the Kingdom of Saudi Arabia!
We have been engaged to collaborate with the local Government about the requalification of a cluster of ancient villages in the region of Aseer, in the south of the Kingdom, within the ambitious national program VISION 2030 .
We have already developed proposals for two important locations, Al Bast District and Rijal Almaa, inscribed in the UNESCO's Tentative list to soon become a part of the World Heritage Patrimony.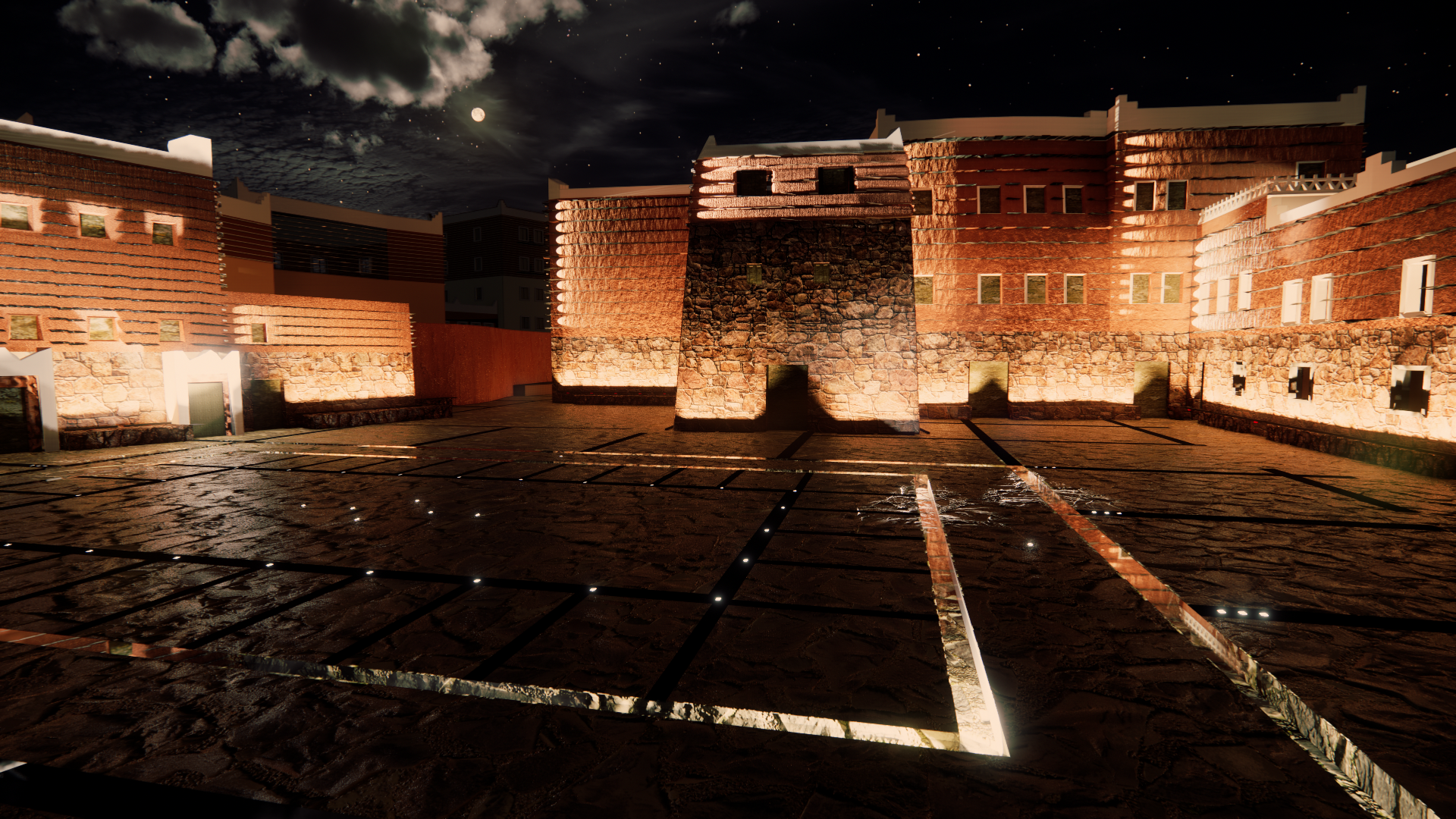 We are living the most extraordinary professional  experience since our repertory began, especially for the surprising world we found over there, a totally different dimension compared to the common thinking. The arising modern Arabian culture has preserved its ancient blueprint of progress, which has elected it as the most thriving land of knowledge in the world. We owe to Arabia our modern culture and the born of the scientific method.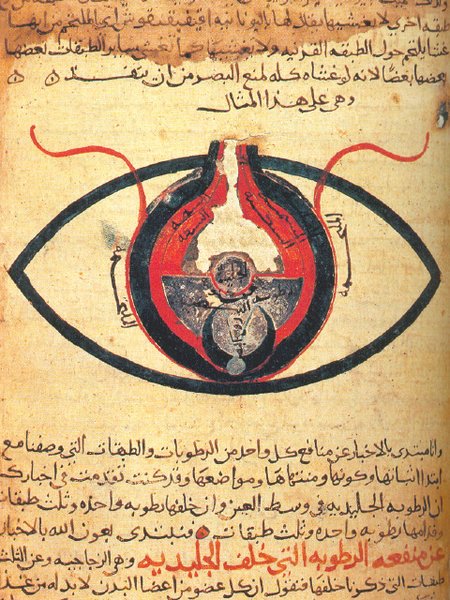 The greatest challenge has been creating a strategic Lighting Design approach, coherent with the spirit all ancient Arabian architect and artists have been led by: to transduce a collective meaning in the best physical form.
We have chosen to express the high values that emerged from a long preliminary study, that led us to very exciting design choices, perfectly evocative and never archaic. We created a sort of technological language that is complex, precise, avant-garde, and 99% customised, to mirror the best Italian traditions, and also inspired by the tue significance of the decorative Arabian tradition.
Patrizia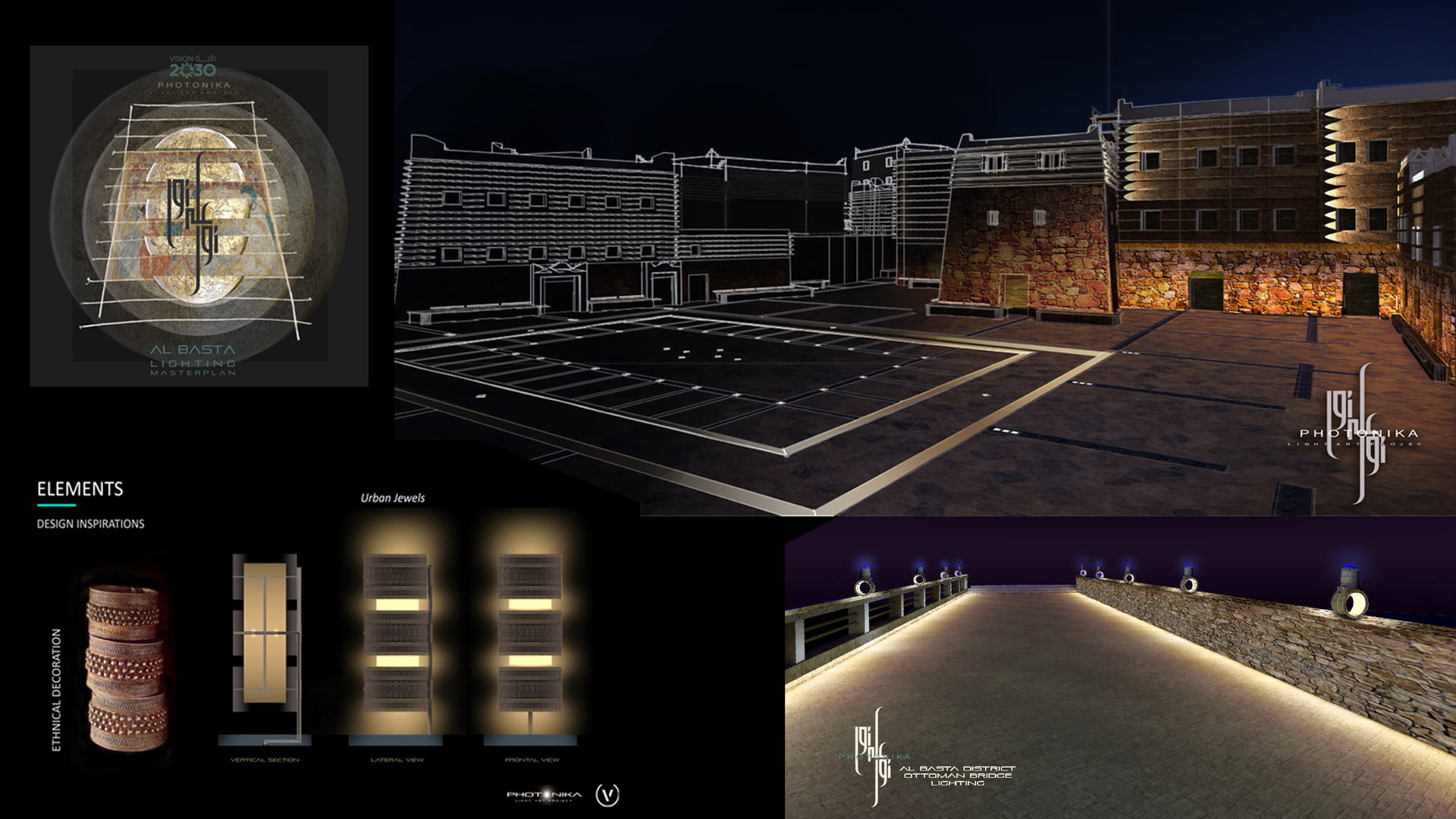 Our proposals are a sober blend of  architectural and entertainment lihting, for which we coined the neologism ARCHITAINMENT, where the architectural lighting will be in true symbiosis with dynamism, springing from the long experience of  interaction between both our professional competences, in synergy with the many companies and professionals we have involved in our projects. This is a thrilling adventure that will "stage" a whole spectrum of lighting scenarios without the use of trusses, frontmen, and backstage. I'm looking forward to raising the curtain!

Walter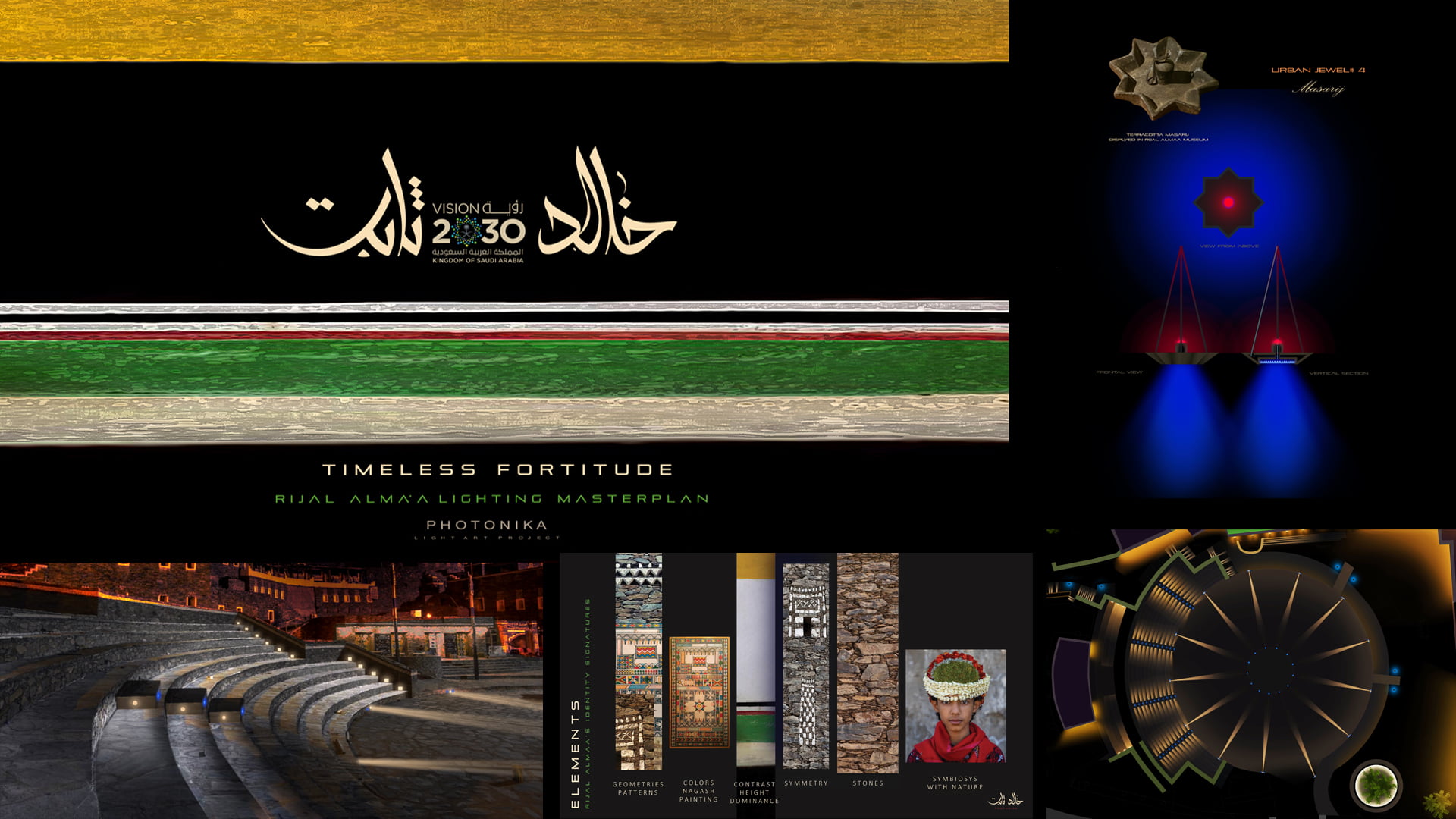 The blend of ARABIA and MADE IN ITALY  focuses on a cultural design that harmonises the both – which is PHOTONIKA's signature of excellence –  and made the project earn full appreciation and consent by local people and government representatives.